4 Reasons Why Most L&D Initiatives Don't Stick:
Most L&D programs are ineffective, wasteful and lack personal relevance, context and time sensitivity. Four primary limitations of the human brain are significant factors:
Learning is quickly forgotten:
Unless new information is immediately applied, humans tend to forget 75% within 6 days.
Learning happens at the wrong time:
Applying knowledge in the real world is crucial to effective recall, but training programs tend to happen on the company's schedule, whenever it is convenient for a large number of people to come together, or in the case of eLearning programs, when the individual has a bit of time to spare.
Learning is not reinforced over time:
The human brain quickly forgets most of what it does not use, but when learning is reinforced at regular, frequent intervals, recall increases to an enormous 80%, even 60 days later.
Learning is not personalized:
Most L&D programs offer a one-size-fits-all approach. However, research shows that individuals acquire and process information in different ways and therefore to be effective should be personalized to the individual style.
5 Key Differentiators of the RevWork Platform
RevWork solves for L&D's core challenges by leveraging science and technology to fill the sustainability gap in the traditional corporate approach to training. Here are 5 things that set RevWork apart.
As a software provider we pride ourselves on providing a better user experience. RevWork is a breeze to learn for admins and users. We also make it simple to migrate from other portals or in-house systems or layer on top of existing learning management systems.
RevWork delivers information in the way that the user is more likely to prefer based on daily business activities. Learners can schedule notifications that fit their schedules and receive nudges to practice key behaviors in real-time. 
With the RevWork  Platform, content, learning assets, methodology and branding can all be customized. You can choose from our library of content or add your own, at your discretion.
RevWork puts your L&D dollars to work, ensuring that every initiative you launch is truly sticky. Not only is learning content delivered into your team's daily workflows to reinforce new habits, but you can feel confident in RevWork's ROI with secure tracking and analytics to understand team participation, control access to content, ensure compliance and pivot strategies efficiently.
RevWork's platform is built with enterprise-level information security, service level agreements, data compliance including GDPR. Single Sign On, Azure Active Directory and Enterprise system integrations also help improve Security
"The Digital Coach gave me information that was relevant to situations that I experienced at work."
The nudge messaging and ability to practice in real time is not just helping me to be more inclusive, it's making me a better leader.
Graebel Companies Inc.
"Nudge technology for culture transformation at scale."
RevWork addresses the key elements of behavior change across the enterprise leveraging cutting edge artificial intelligence for culture transformation at scale.
Microsoft
"The adoption and engagement of this software is so much higher than any we have ever had."
Cassie Rainer, Senior Manager- Enterprise Learning 
Johnson Controls International
"We have found the software to be an incredibly significant value-add to our people and the support and partnering is the top!"
April Allen, J.D, M.P.A, Head of Diversity & Inclusion
Daimler Trucks
"I went from RevWork mentor to board member and now to client, to investor, as my faith in their vision grows."
Alex Balazs, Chief Architect
Intuit
"We are so excited to have a way to scale our content, digitally, and reinforce the behavior change necessary to deconstruct old leadership paradigms and construct new ones based on mutual gratitude."
Chester Elton, Leadership Expert & Executive Coach
The Culture Works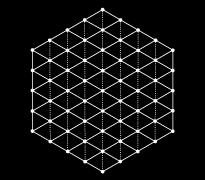 "Through the RevWork Platform, users can explore mindfulness, meditation, gentle movement, breathing and personalized reflection with quick access to best practices and get nudged to apply mindfulness behaviors daily in just a few minutes."
Josh Blatter, Mindfulness and Yoga Guru
The Art of Balance
"The content in the App is based on years of research and is delivered throughout the day when and how the content can be used and practiced which is just what remote teams need today."
Tara Powers, Author - Remote Teams for Dummies
Powers Resource Center